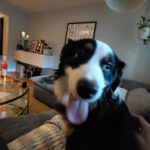 At Lovett's, we have a special bond with dogs – and it shows in all of our dog daycare and dog boarding services that we provide in and around Boulder CO. We have experience working with most dog breeds – including up to 160 pounds each!
Meet and Greet – Dog Daycare and Boarding
Dogs are a great judge of character. We enjoy meeting with you and learning about your dogs habits, what they like, and what they don't like.
We can have you drop by our place for a Meet and Greet! Bring your 4 legged furry friend over to see how they interact with Sparky the Sparkplug. They will have a great time and you can see the warm and caring environment they will be spending time in. 
For folks with skittish or non-social dogs, we are happy to meet with you at your home to discuss dog sitting in your home while you are away. Many of our clients love the fact that we can provide loving care right in the most comfortable place – in your home!
You tell us the house rules and we stick to those rules while we are dog sitting in your home – or when your dog stays at our place for dog daycare or boarding. 
Lovett's Google and Yahoo Pet Sitter Reviews
Melanie with Lovett's Pet Care is awesome! I needed someone to watch my 1 year old Portuguese Water Dog for a weekend and Melanie was so beyond wonderful!! She truly & genuinely cared for my pet like it was her own. Her pets are also so kind and my dog made some new best friends over the weekend! I now know my go-to trusted pet care here in Boulder!
jaime rodrigues
March 3, 2023.
Rob took wonderful care of our dog and Melanie was super organized. These folks are incredibly professional and trustworthy. We will use them again and again and you should too!
Gerald Kim
April 17, 2022.
Best pet care in Boulder. My dog is extremely anxious with new people and settings but Melanie did the best job in making my dogs stay a lot more comfortable and enjoyable.
Kiran Bhatia
December 29, 2021.
Melanie and Robbie took such good care of our cat, JJ. We were gone for 9 days and we had requested Lovett's pet care to cat-sit JJ. Robbie visited JJ everyday for an hour and showered our cat with exceptional care and attention. Melanie and Robbie sent us photographs everyday. They also shared detailed description of their visits with JJ and made us feel so content and happy. We were able to enjoy our vacation because we knew that JJ was in safe and loving company. JJ was so well cared for that when we arrived he was calm and collected. He didn't seem to miss us a lot because he enjoyed hanging out with Robbie so much. We are so grateful for Melanie and Robbie. To people who are looking for an absolute awesome care service for their pets-- Lovett's Pet Care of Boulder is the best option!!!
Hannah
November 27, 2021.
Melanie stayed with our two dogs in our townhome in Boulder over Thanksgiving holiday. She was with them for five days, and we came home to the house exactly as we left it and with happy dogs inside. Additionally, Melanie was extremely accommodating with requests that I had throughout the week. She was wonderful!
Wiley Stephenson
November 5, 2021.
My senior dog had a big surgery and needed someone to be with her to monitor for several days post surgery. I was not able to take off time from work, and was very glad to find Melanie. She stayed with my dog all day for the whole week while she was recovering during the time I was at work. Melanie kept me updated on how my girl was doing and responding all day long, sent pictures, and made sure she had her medication at the right times and was comfortable during her recovery. She was patient and gentle with my dog, who was sad to see her go each day when I got home. It was a great relief to have someone qualified and so caring helping during a stressful time.
Haley Pruitt
October 19, 2021.
We boarded our dog with Lovett Pet Care for roughly a week, and it was a phenomenal experience. Melanie send us daily updates and photos, and made us feel comfortable that our dog was in incredibly good hands while we were away. If you're looking for a more personalized pet care experience, look no further, because these guys are awesome! Thanks Melanie!
_________________________________________________________________________
Lovett's Facebook Reviews
______________________________________________________________________
Please contact us to have Melanie and Robbie come meet with you personally to discuss your needs. Call Melanie now at (239) 692-4898 – You won't get an answering machine! If we can not pickup the phone, you will get a call back within a few minutes – Guaranteed!
Dog Sitter / Dog Walker Services in Boulder
 Include: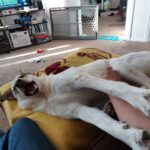 Overnight / 24 Hour Dog Boarding – Perfect during hospital stays, cruises, vacations, while you are travelling, and even if you have to go out of town on work! We stay with your dogs or your dogs stay with us when you can't be at home at night.
Dog Walking – 1, 2, or 3 Times each Day –

Perfect for teachers and professionals

– or when you can't be home during lunch or right after work!
Doggy DayCare – Your dogs stay with us while you are at work – Perfect for "special needs" dogs or times when your dogs just need more love and attention. Just drop them off and we will do the rest!
Why Choose An In-Home Dog Sitter When You are Away?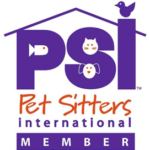 We are the stress-free alternative to cage boarding and kennels in Boulder CO. Your dogs receive all of the love and attention they need as a part of your family – right in a very comfortable space – Your home or ours!
Some dogs have different routines and mentalities – and we understand this. This is why we provide dog boarding and doggie daycare in our home. If your pet is allowed on the furniture at home, then they can come stay with us and sit on our furniture too!
______________________________________________________________________
Benefits of In Home Dog Sitting / Dog Boarding over Cage Boarding or Kennels
Location – we are centrally located in Boulder and easy to get to.
Dogs will not remain in confined caged space during most of their stay – even in the "Suites" the dogs are alone most of the time!
No Need to give your dog a bath.
Much Lower Dog Anxiety levels – Dogs love us! We can schedule a time to have you come by and show you why they love our care and attention – and this means a happier more relaxed pet when you return.
No Worries about Dog Boarding being closed. Sometimes planes and travel plans arrive late and the dog kennels are closed – and the dog has to wait in their small space another night to go home and be with the family. We can make special arrangements with you for pick up or drop off if there is an emergency that requires time outside of normal business hours.
______________________________________________________________________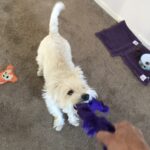 Dog Sitter and Dog Walker Rates and Pricing in Boulder Colorado (All services include photos and updates as often as you want)
Dog Walking:

$25

for 30 minutes,

$35

for 60 minutes, and 

$45

for 2 hours (includes feeding/ treats, dog walks, and playtime)
Daily Dog Walker Plans Now Available – Available upon request at 30% discount –

(Also Ask about our special rates for Teachers, Firefighters, Police, and Seniors!)

Overnight/24 Hour House & Pet Sitting – (in your home)

$50-100 

(includes treats, dog walking, playtime, constant care)
Dog Boarding – Overnight/24 Hour  – (in our home) 

$50-100

– the easiest turnkey solution for pet parents that are on the go!
Doggie Daycare – (in Our Home) – $50-100

(includes treats, dog walking, playtime, constant care)
 Factors That Affect Dog Sitting and Dog Walking Rates Above: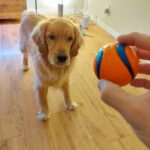 Dates

you need us to watch your dogs

Number of dogs

The

Temperament

of your Dogs
What dog sitting/daily dog walking services you desire and

how many times per day

Your location

(closest intersection) in Boulder Colorado
COMPLETE THE FORM BELOW

OR CALL (239) 692-4898

 TO CONTACT US NOW!