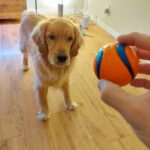 In Home Pet Sitting in Boulder is what we are all about. We watch Your Pets right in Your Home.
It is the ideal option for folks when pet boarding or kennels are too impersonal, inconvenient and costly.
We are fully insured if an accident occurs – and this means peace of mind for you. You just tell us the key location and the instructions – and we will follow them to a "T". We provide updates about how your precious pet is doing at regular intervals with pictures, via email/text or whatever way you like!
We provide services for:
Dogs

Cats
Birds
Ferrets
Fish
Pets with "special needs"
Small snakes and lizards
Small caged animals like hamsters and rabbits
Horses
Gerbils
Guinea Pigs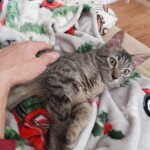 When Our In Home / Overnight / 24 Hour Pet Sitting Services are Ideal:
When You Are in The Hospital – We watch your beloved pets for you while you are in the Hospital. We will even bring you or your loved one to the hospital and bring you home.
When You Are Vacationing / Travelling – Just tell us your travel and vacation plans when you make them – and we do the rest!
When You Go Hiking or Skiing – We take care of your pets and home while you are out and about – usually email and text messages during regular intervals.
When You Get Called Out of Town Unexpectedly – Sometimes things happen and we have to leave town without much notice – funerals, accidents, etc. Well no worries, we have got you covered! Just call or text us and we will take care of your babies!
Lovett's Google and Facebook Pet Sitter Reviews 
Melanie with Lovett's Pet Care is awesome! I needed someone to watch my 1 year old Portuguese Water Dog for a weekend and Melanie was so beyond wonderful!! She truly & genuinely cared for my pet like it was her own. Her pets are also so kind and my dog made some new best friends over the weekend! I now know my go-to trusted pet care here in Boulder!
jaime rodrigues
March 3, 2023.
Rob took wonderful care of our dog and Melanie was super organized. These folks are incredibly professional and trustworthy. We will use them again and again and you should too!
Gerald Kim
April 17, 2022.
Best pet care in Boulder. My dog is extremely anxious with new people and settings but Melanie did the best job in making my dogs stay a lot more comfortable and enjoyable.
Kiran Bhatia
December 29, 2021.
Melanie and Robbie took such good care of our cat, JJ. We were gone for 9 days and we had requested Lovett's pet care to cat-sit JJ. Robbie visited JJ everyday for an hour and showered our cat with exceptional care and attention. Melanie and Robbie sent us photographs everyday. They also shared detailed description of their visits with JJ and made us feel so content and happy. We were able to enjoy our vacation because we knew that JJ was in safe and loving company. JJ was so well cared for that when we arrived he was calm and collected. He didn't seem to miss us a lot because he enjoyed hanging out with Robbie so much. We are so grateful for Melanie and Robbie. To people who are looking for an absolute awesome care service for their pets-- Lovett's Pet Care of Boulder is the best option!!!
Hannah
November 27, 2021.
Melanie stayed with our two dogs in our townhome in Boulder over Thanksgiving holiday. She was with them for five days, and we came home to the house exactly as we left it and with happy dogs inside. Additionally, Melanie was extremely accommodating with requests that I had throughout the week. She was wonderful!
Wiley Stephenson
November 5, 2021.
My senior dog had a big surgery and needed someone to be with her to monitor for several days post surgery. I was not able to take off time from work, and was very glad to find Melanie. She stayed with my dog all day for the whole week while she was recovering during the time I was at work. Melanie kept me updated on how my girl was doing and responding all day long, sent pictures, and made sure she had her medication at the right times and was comfortable during her recovery. She was patient and gentle with my dog, who was sad to see her go each day when I got home. It was a great relief to have someone qualified and so caring helping during a stressful time.
Haley Pruitt
October 19, 2021.
We boarded our dog with Lovett Pet Care for roughly a week, and it was a phenomenal experience. Melanie send us daily updates and photos, and made us feel comfortable that our dog was in incredibly good hands while we were away. If you're looking for a more personalized pet care experience, look no further, because these guys are awesome! Thanks Melanie!
_________________________________________________________________________
Lovett's Facebook Reviews
_________________________________________________________________________
Please contact us to have Melanie and Robbie come meet with you personally to discuss your needs. Call Melanie now at (239) 692-4898 – You won't get an answering machine! If we can not pickup the phone, you will get a call back within a few minutes – Guaranteed!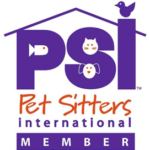 Other benefits of our 24 Hour / Overnight / In-Home Pet Sitter Services:
No inconvenience to family / friends.
We keep your home clean and give it the "lived in" look. Your home will look the way you left it – Guaranteed!
We perform mail pickup, light chores, and other services upon request
We are fully insured. What happens if a loved one breaks your flat screen TV? Is it covered?  With us it is!
We clean up pet waste in the yard upon request too.
Overnight and In-Home Pet Sitter Rates and Pricing in Boulder Colorado
Typically, our overnight, 24 Hour, and in home pet sitting prices for Boulder, CO are:
30 Minute Dog Walk/Cat Visit (your home):

$20 to $30

(visits include cleaning and feeding, treats, walks (dogs), playtime and a lot of love and attention)
60 Minute Dog Walk/Cat Visit (your home):

$30 to $40

(visits include cleaning and feeding, treats, walks (dogs), playtime and a lot of love and attention)
Daily Dog Walker Plans Now Available – Daily Dog Walking Available upon request at 30% discount –

(Also Ask about our special rates for Teachers, Firefighters, Police, and Seniors!)

Overnight/24 Hour House & Pet Sitting (Dogs and Cats) – (in your home)

$50-100 

(includes treats, dog walking, playtime, slumber party, constant care)
Overnight/24 Hour Dog Boarding  – (in our home) 

$50-100

– the easiest turnkey solution for pet parents that are on the go!
Doggie Daycare – (in Our Home) – $50-100

(includes treats, dog walking, playtime, slumber party, constant care)

Unfortunately, we are not offering cat boarding at this time
Factors That Might Change our Pet Sitting and Pet Services Pricing and Rates in Boulder:
Dates you need us to care for your pets
Number / Types of Pets
The Temperament of your pets
What pet sitting or pet care related services you desire and how many times per day
Your location (closest intersection) in Boulder, Colorado
COMPLETE THE FORM BELOW OR CALL (239) 692-4898 TO CONTACT US NOW!
Peace and Love are present in my world now,