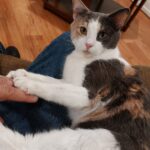 Cats have a special place in our hearts at Lovett's – and that bond is the one we share with cat lovers. Our cat sitting services in Boulder are designed with your "four-legged fur babies" in mind, and is guaranteed to have them purring like a happy kitty while you are away.
Cats need a lot of love, and can tell if someone has a good heart. You will be able to see the bond between us and your pets – and you will know that they are in good hands while you are away from home.
Lovett's Google and Facebook Pet Sitter Reviews Boulder CO
Melanie with Lovett's Pet Care is awesome! I needed someone to watch my 1 year old Portuguese Water Dog for a weekend and Melanie was so beyond wonderful!! She truly & genuinely cared for my pet like it was her own. Her pets are also so kind and my dog made some new best friends over the weekend! I now know my go-to trusted pet care here in Boulder!
jaime rodrigues
March 3, 2023.
Rob took wonderful care of our dog and Melanie was super organized. These folks are incredibly professional and trustworthy. We will use them again and again and you should too!
Gerald Kim
April 17, 2022.
Best pet care in Boulder. My dog is extremely anxious with new people and settings but Melanie did the best job in making my dogs stay a lot more comfortable and enjoyable.
Kiran Bhatia
December 29, 2021.
Melanie and Robbie took such good care of our cat, JJ. We were gone for 9 days and we had requested Lovett's pet care to cat-sit JJ. Robbie visited JJ everyday for an hour and showered our cat with exceptional care and attention. Melanie and Robbie sent us photographs everyday. They also shared detailed description of their visits with JJ and made us feel so content and happy. We were able to enjoy our vacation because we knew that JJ was in safe and loving company. JJ was so well cared for that when we arrived he was calm and collected. He didn't seem to miss us a lot because he enjoyed hanging out with Robbie so much. We are so grateful for Melanie and Robbie. To people who are looking for an absolute awesome care service for their pets-- Lovett's Pet Care of Boulder is the best option!!!
Hannah
November 27, 2021.
Melanie stayed with our two dogs in our townhome in Boulder over Thanksgiving holiday. She was with them for five days, and we came home to the house exactly as we left it and with happy dogs inside. Additionally, Melanie was extremely accommodating with requests that I had throughout the week. She was wonderful!
Wiley Stephenson
November 5, 2021.
My senior dog had a big surgery and needed someone to be with her to monitor for several days post surgery. I was not able to take off time from work, and was very glad to find Melanie. She stayed with my dog all day for the whole week while she was recovering during the time I was at work. Melanie kept me updated on how my girl was doing and responding all day long, sent pictures, and made sure she had her medication at the right times and was comfortable during her recovery. She was patient and gentle with my dog, who was sad to see her go each day when I got home. It was a great relief to have someone qualified and so caring helping during a stressful time.
Haley Pruitt
October 19, 2021.
We boarded our dog with Lovett Pet Care for roughly a week, and it was a phenomenal experience. Melanie send us daily updates and photos, and made us feel comfortable that our dog was in incredibly good hands while we were away. If you're looking for a more personalized pet care experience, look no further, because these guys are awesome! Thanks Melanie!
_____________________________________________________________________
Lovett's Facebook Reviews
_____________________________________________________________________
Please contact us to have Melanie and Robbie come meet with you personally to discuss your needs. Call Melanie now at (239) 692-4898 – You won't get an answering machine! If we can not pickup the phone, you will get a call back within a few minutes – Guaranteed!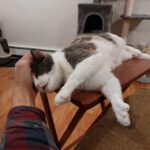 Cat Sitting Services in Boulder Include:
24 Hour Cat Sitter Services – Perfect if you have to

stay in the hospital

,

if you are on a cruise / vacation / travelling

, and even if you have to go out of town on work with a 24 hour notice – Also Perfect For Kittens When You Need to Leave Town but can't bring them!
Overnight Cat Sitters – We stay with your cats 24/7 when you can't be at home and they need personalized care
Daily Cat Visits – We shower your cats with plenty of treats, love, and attention – 1,2, or 3 Times each Day – Perfect when you can't be home during lunch or right after work!
Kitty / Kitten DayCare – Your kittens stay with us while you are at work – Perfect for special needs cats and tiny little kittens that need 24 hour care.
Cat Transportation to Groomer and Vet: We schedule their visits, bring them, stay with them, and bring them home for you! Perfect for working parents.
Why Choose An In-Home Cat Sitter When You are Away from Home?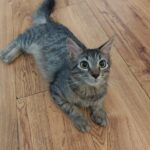 Cats do not typically do well in tiny confined areas or where there are other dogs barking for long periods. The safest environment for most cats is home, and bringing kittens to a pet boarding or kennel in Boulder is expensive and could expose them to illness.
Our in-home cat sitting solution solves that! We stay right in the comfort of your home with your cats – where we feed them, clean up, and play with them. This helps them by keeping their daily routine the same, and by giving them the quality love and attention they need each day.
______________________________________________________________________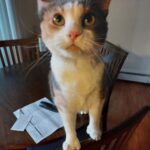 Benefits of In Home Cat Sitting over Cat Boarding or Pet Kennels
You will not need to transport your cats to the cat boarding or pet kennels – We come to your home!
Cats will not remain in confined caged space – most cats do better with wide open spaces and plenty of toys to play with. The other scents of cats and dogs could make your cat nervous though.
No Need to give your cat a bath when they get home! Although cats groom themselves, they will smell like other animals and like the kennel they last stayed in for days.
No Kennel Cough or Fleas – Yes – they can get parasites and get sick from other animals! – Why not avoid the medical expense and time? What happens if your kitty needs to be picked up from the kennel to go to the vet?
Much Lower Cat and Kitten anxiety levels – Cats really love us! We will come by and show you just how much when you give us a call.
No Worries about Pet Boarding being closed. Sometimes planes and travel plans arrive late and the Pet boarding and kennels in Boulder are closed – and your kitty has to wait in their small space until you can come and get them.
______________________________________________________________________
Cat Sitter Rates and Pricing in Boulder Colorado
In-Home Cat Visits:

$25

 for 30 minutes,

$35

 for 60 minutes, and

$45

 for 2 hours (includes feeding / treats, litter and bowl clean up, and lots of playtime)
Daily Cat Sitting Plans Now Available – Upon request at 30% discount
Overnight/24 Hour In-Home Cat Sitting (Your home):

$50-100 

(includes treats, playtime, litter and bowl clean ups, constant care)
Kitten / Cat Transportation to Vet and Groomer:

$30-50

 (includes treats, transportation and scheduling)
Unfortunately, we are not providing cat boarding services at this time
 Factors That Affect Cat Sitting Rates Above: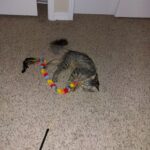 Dates

you need us to watch your cats

Number of cats

The

Temperament

of your Cats
What cat sitting/daily cat sitter services you desire and

how many times per day

Your location

in Boulder Colorado
COMPLETE THE FORM BELOW OR CALL (239) 692-4898 TO CONTACT US NOW!
Peace and Love are present in my world now,